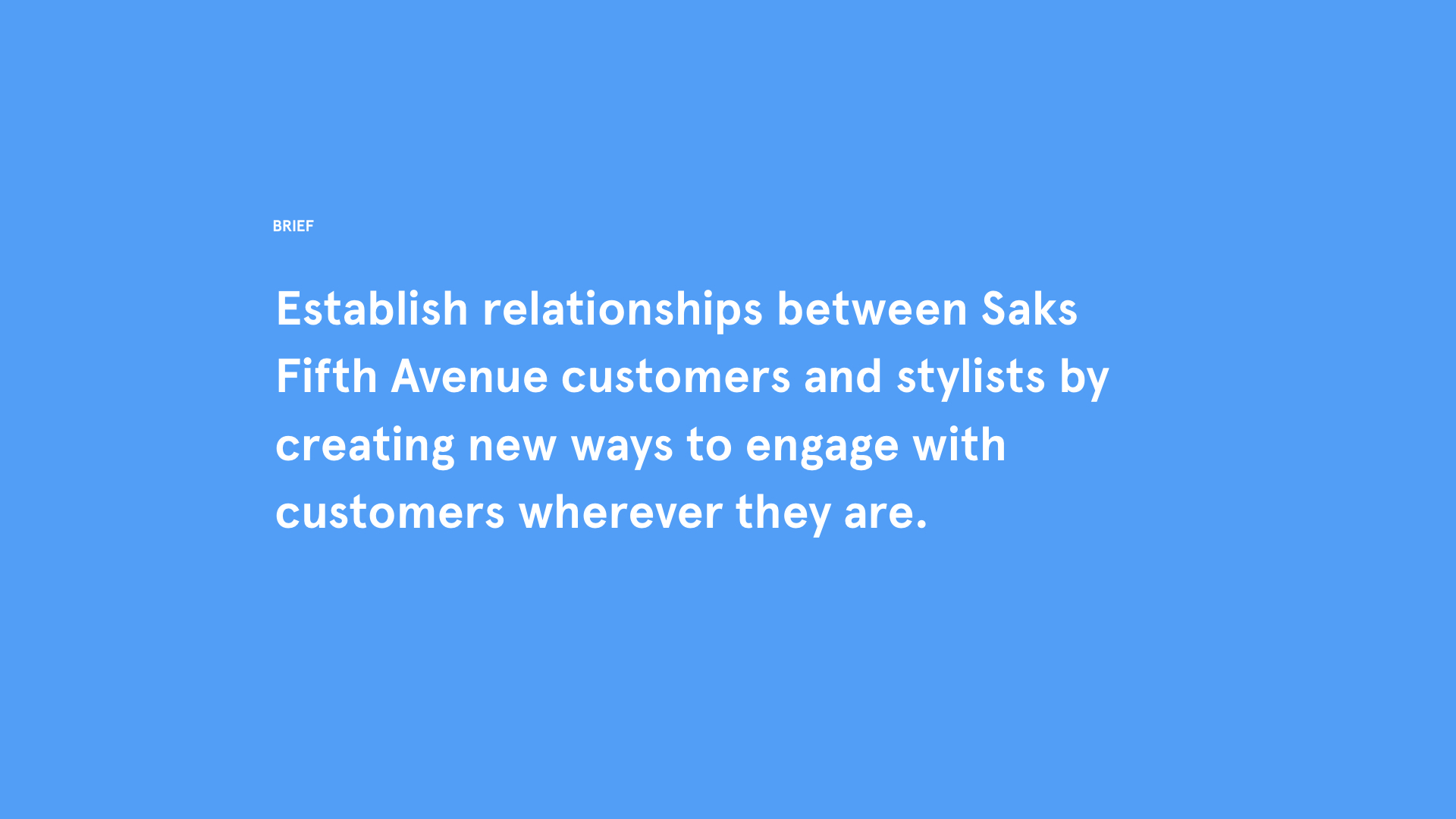 Background
Saks retail associates have many tools at their disposal for clienteling and selling to customers, however during 1-1 stylist interviews we identified the areas lacking in valuable functionality, one of which is in personal communication with clients. We created an iMessage app, a concept which was born during a one-week design sprint, to explore enhanced communication between associates and customers.
Within the app are two tabs - new arrivals and favorites - with feeds that you can scroll through and select multiple items to share directly in the chat. In favorites, associates can create collections with different product groupings specific to the client and share.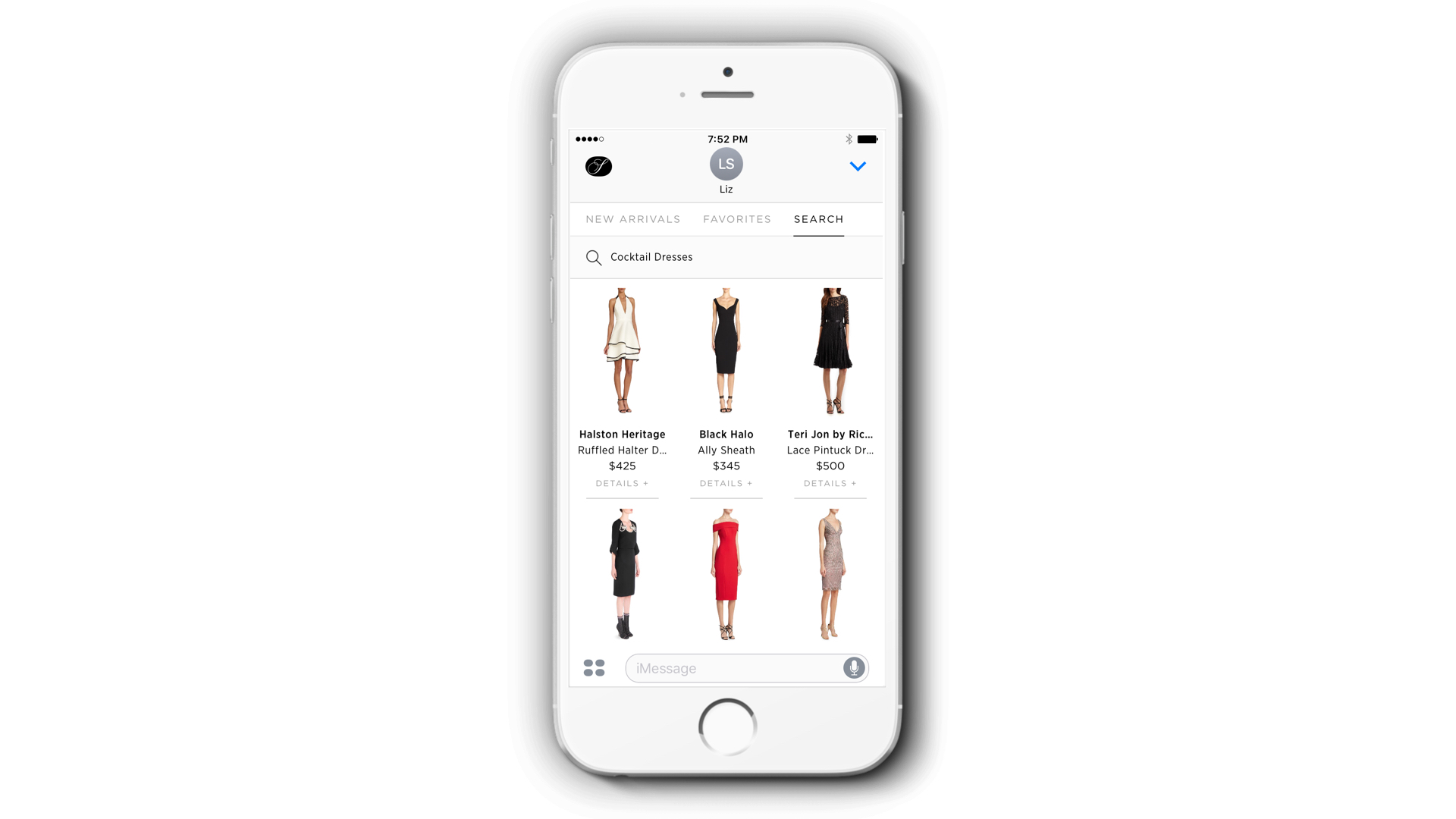 After extensive testing throughout the pilot, we had evidence for the (dire) need of a search feature, and that was implemented in the latest iMessage app iteration.
When the client receives the product bundle, they can scroll through the carousel and tap to view the product detail page. From there they can select size and color, add to bag in the Saks app, or send the product back into the chat for discussion.
This diagram shows user flows for customer and stylist within the saks iOS app and how their interaction would extend into a new proposed iMessage app.
We decided to build a collections feature in the Saks iOS app and eventually on .com that would be customer-facing as well as a new tool for associates.
The idea is that collections are a subset of favorites. Stylists can create a lookbook based on specific customer requests or have generic collections saved such as "Gucci Fall 2018" or "Athleisure". Then they can pull from these collections as needed and share from the iOS app.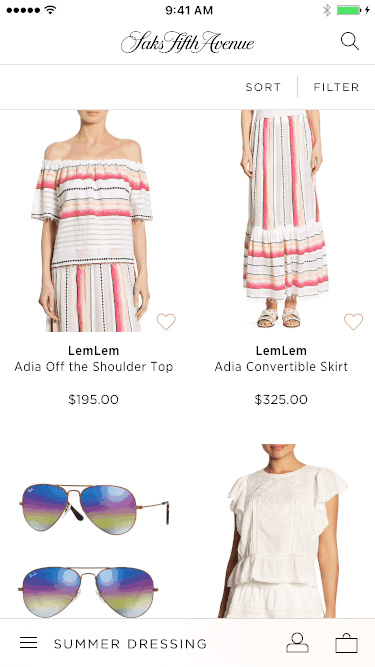 Alongside the iMessage app, I designed a shortcut feature within the Saks iOS app to add any product to a collection - long press from the product array to add an item to an existing collection, or create a new one.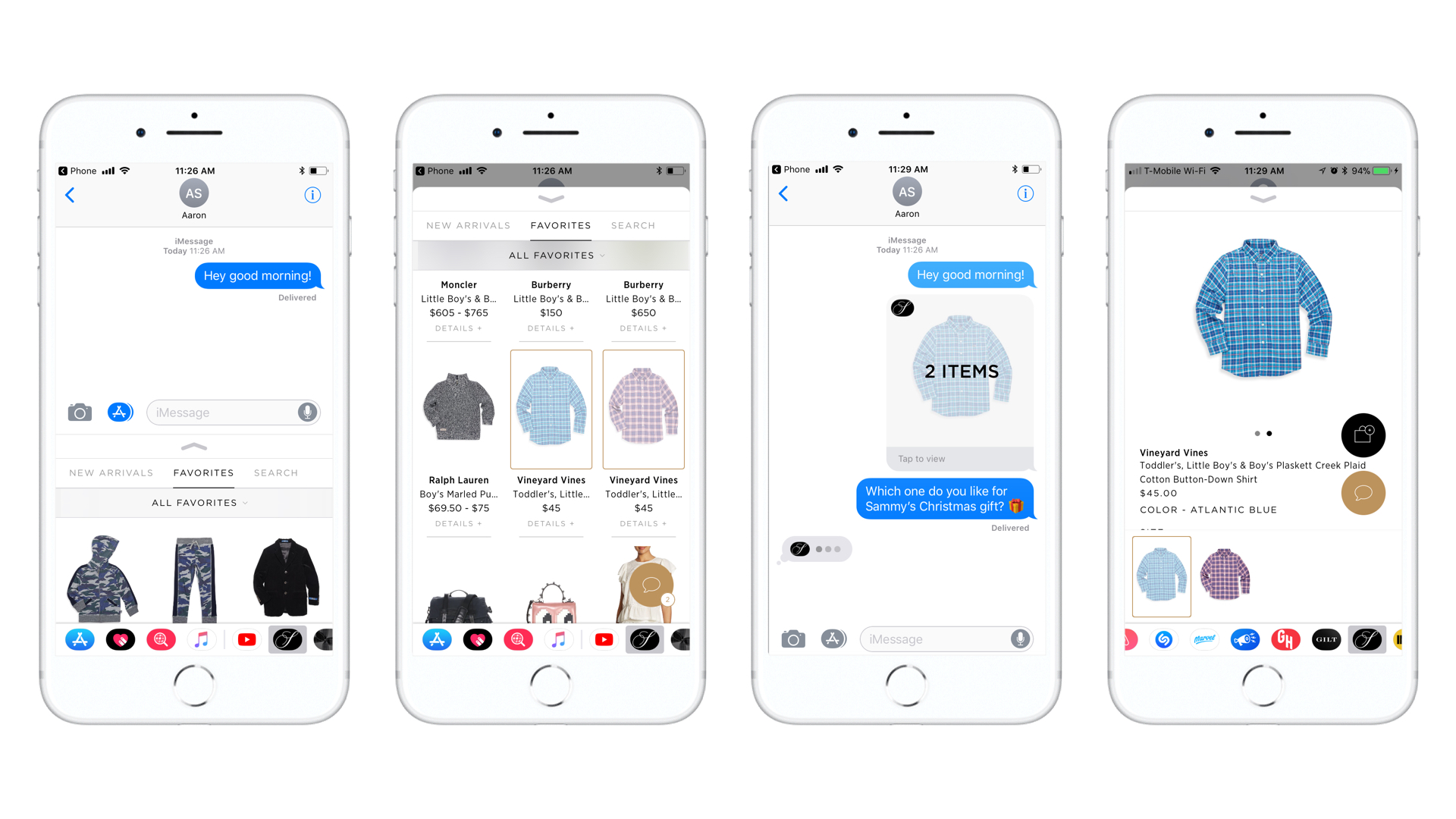 We were featured on the Apple store home after launch and got some positive press and accolades in the retail industry for embracing technology. It was definitely a step in the right direction to give customers another way to keep Saks in mind when having conversations with friends and family.
Although the app was originally built with stylists in mind, many customers have adopted the iMessage app for sending and sharing products, especially with increased discoverability in iOS 11 (shown above).
For the pilot, we trained over fifty Saks associates to use iMessage to send and sell products to their existing clients. Regarding the purpose we really built it for, it was only modestly successful. Associates were hesitant to adopt the new tool for a reason that our team was just beginning to learn - their fragmentation of tools and inefficiencies of their workflow.
The next project I worked on (Unified Stylist App) was my attempt to solve this problem and create something that would truly simplify stylist technology at Saks.