There is a disparity between the current experience of booking a flight on Virgin Atlantic and the customer service during the actual flying experience. Virgin Atlantic can connect their online and offline customer experience by anticipating the needs of travelers and providing relevant information such as dining and booking transportation when you land in a new destination.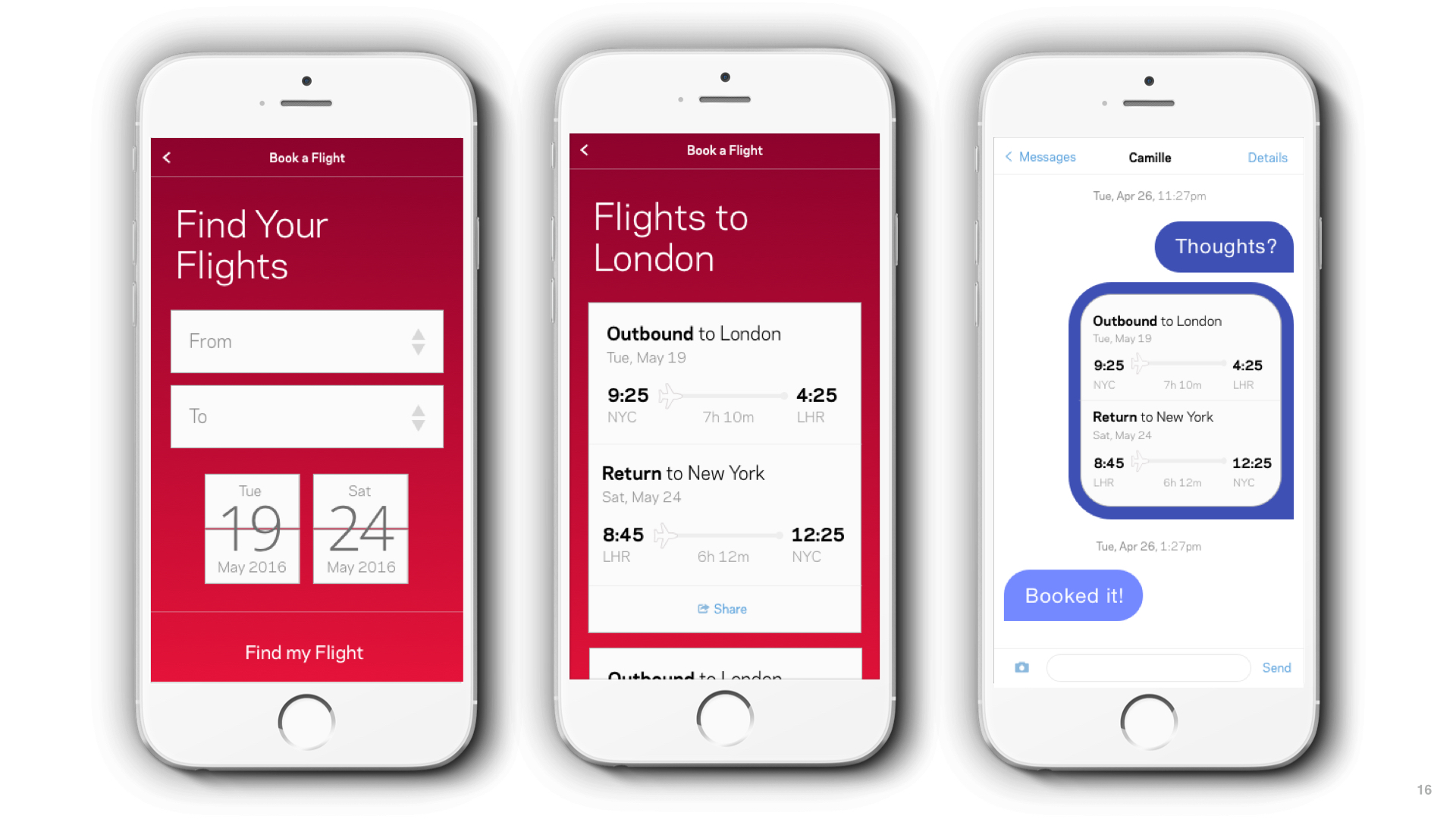 Only the most essential details are provided to create your flight cards, which can then be shared via messaging to decide on the best trip with your travel companions.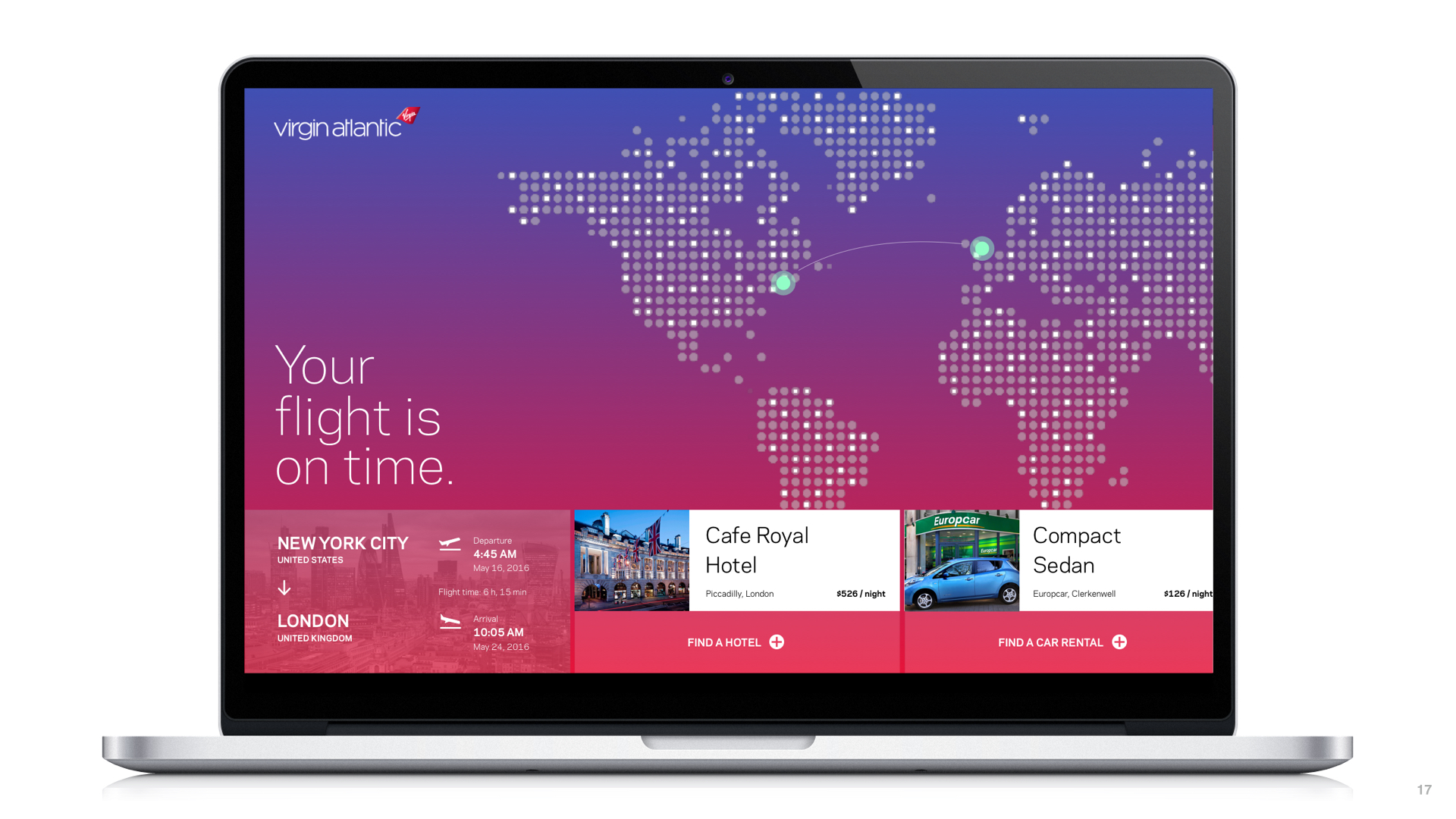 Once a flight is booked, flight information is provided when a customer logs in, with ancillary sales such as car rental and hotel suggestions provided using data to fit the context of the customers trip as closely as possible. Selling in this way feels more like a service, rather than being disruptive in the moments that a customer is booking or checking in for their flight.