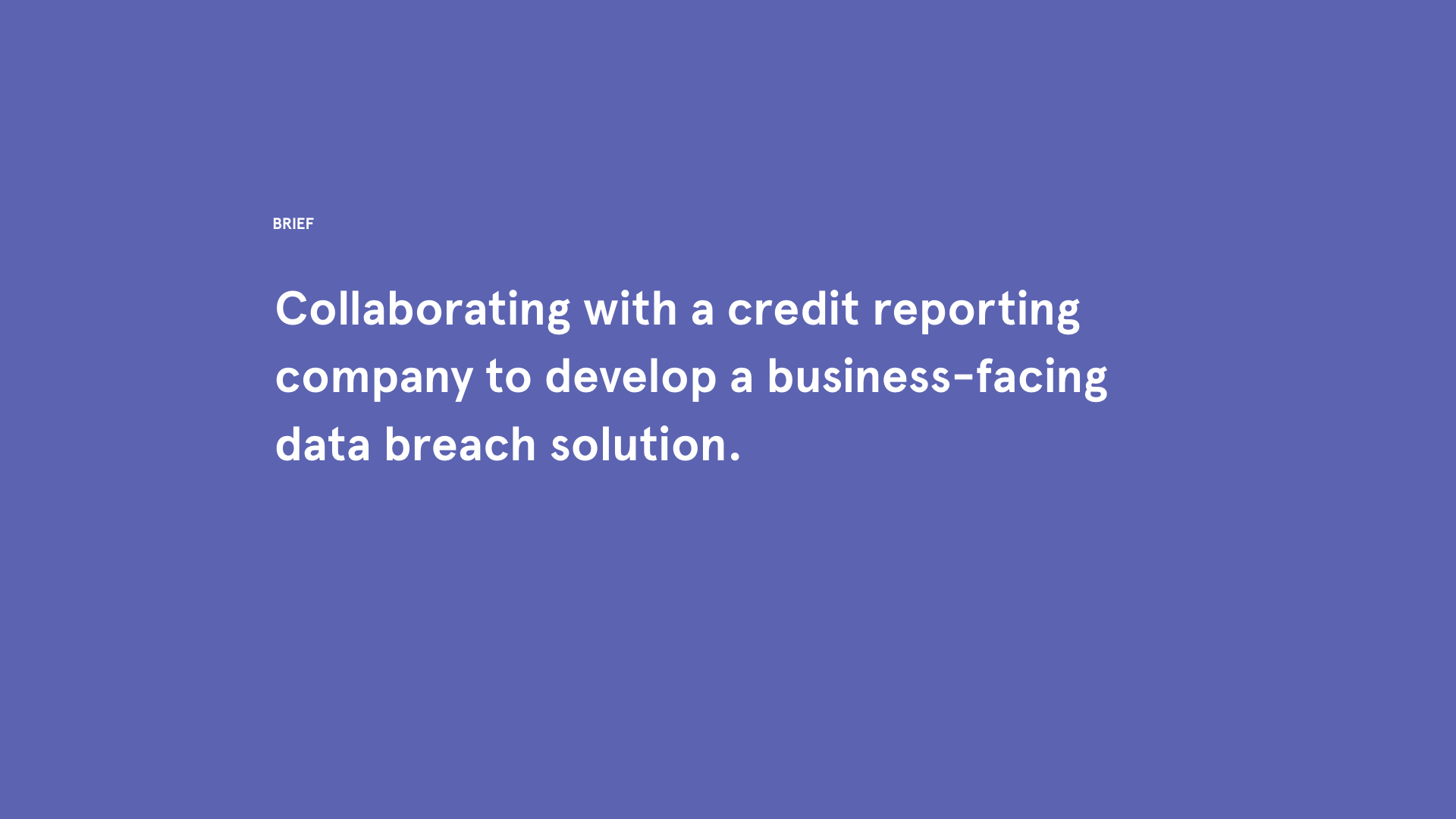 Exploring new ideas
Over the course of several product design cycles, our cross-disciplinary team partially collocated with the client and had regular working sessions with internal stakeholders.
In a series of collaborative design workshops our team honed the data breach proposal based on insights from user research.
After identifying over 30 potential new ideas and improvements on existing products and services, I refined and prepared the ideas for testing by sketching out each idea onto cards for presentation in the customer development interviews.
We interviewed 20 customers and corporate clients who had been a victim of a data breach to gain insight on the experience and gathered feedback on the 30 ideas for new products and services. We learned that when there's awareness and preparation pre-breach, a potential data breach will result in the least amount of damage to the company.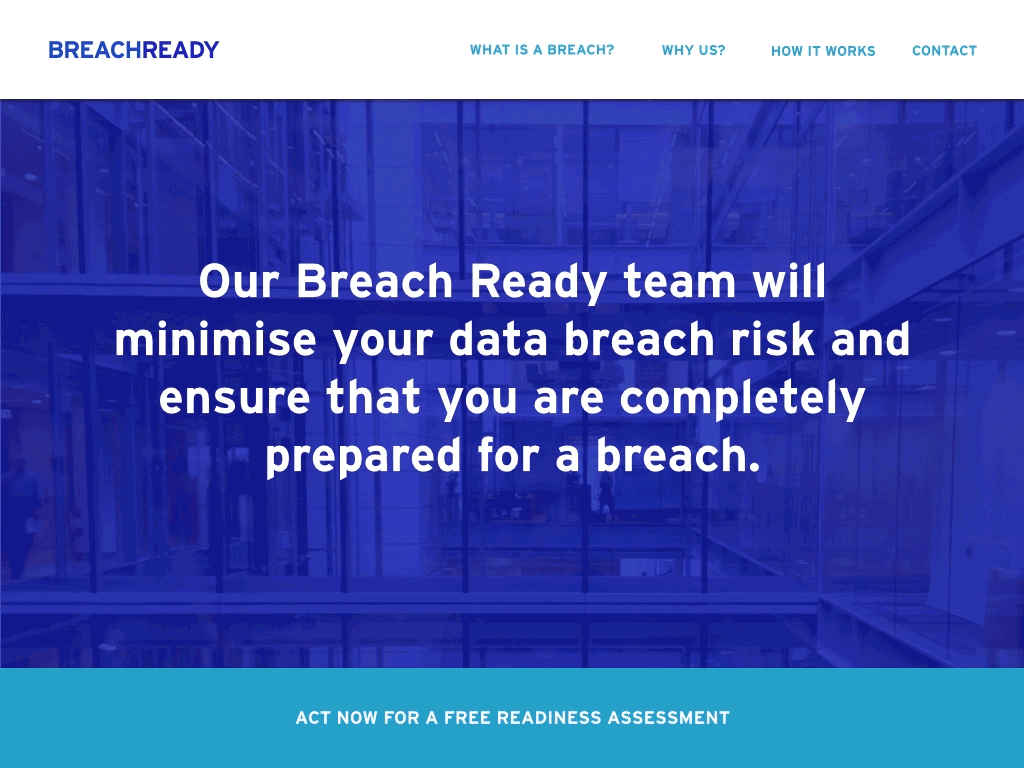 Data breach consultancy service
Focusing on the critical time pre-breach, when there's awareness and preparation up front a data breach will result in the least amount of harm to the company.
I created the website above as one of the deliverables for the proposal, to illustrate the concept and generate further ideas.
The Data Breach Consultancy Service brings together a suite of products for pre-breach readiness assessments, pre-breach monitoring services and post-breach response, with the goal of becoming the UK industry leader in both training and monitoring tools for data breach readiness and resolution.