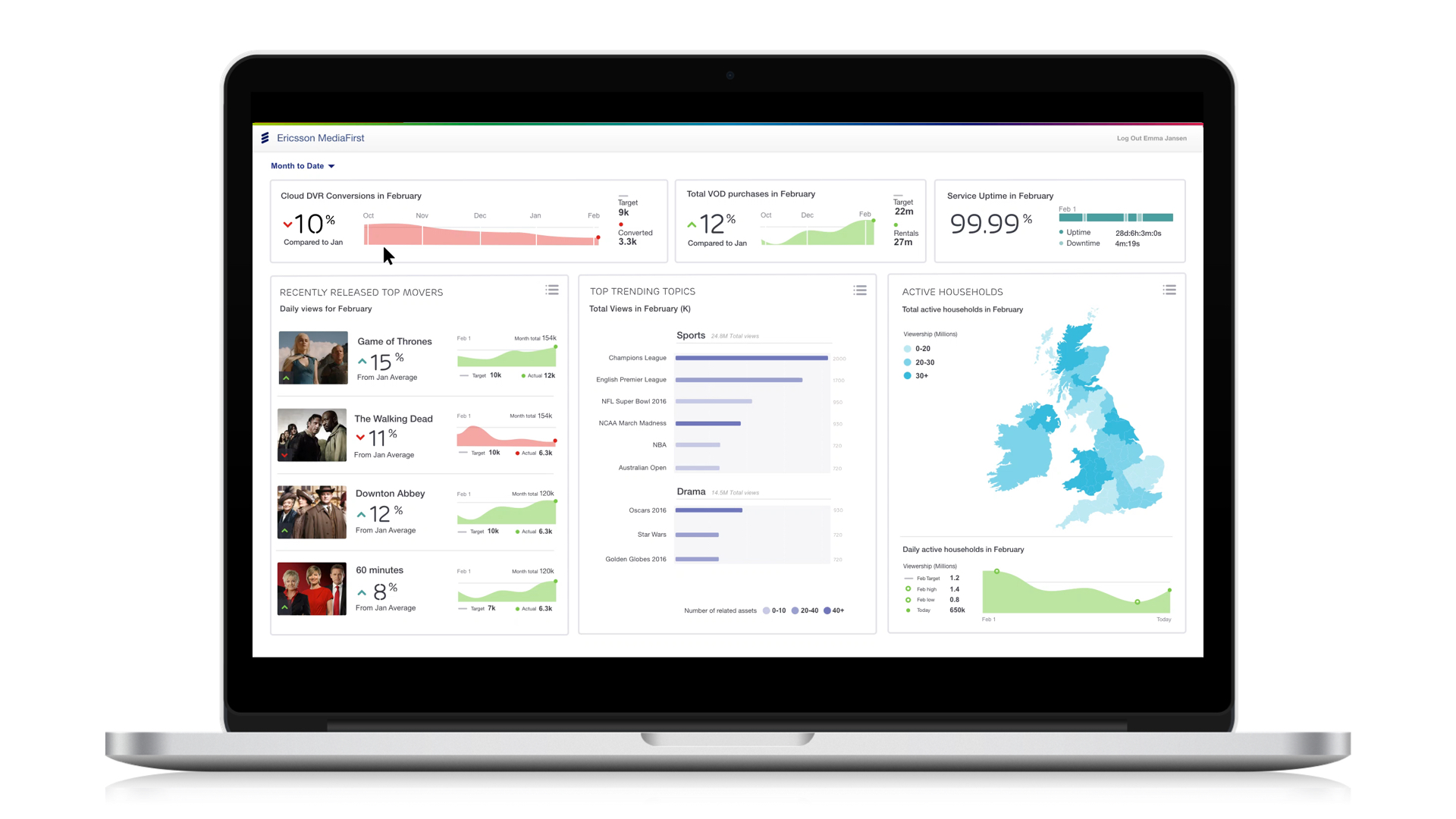 Current TV Operator challenges include limited visibility and ability to quickly iterate and adjust the product to changing market needs.
In their dashboard view they are able to see trends in most popular titles, trending topics and active households.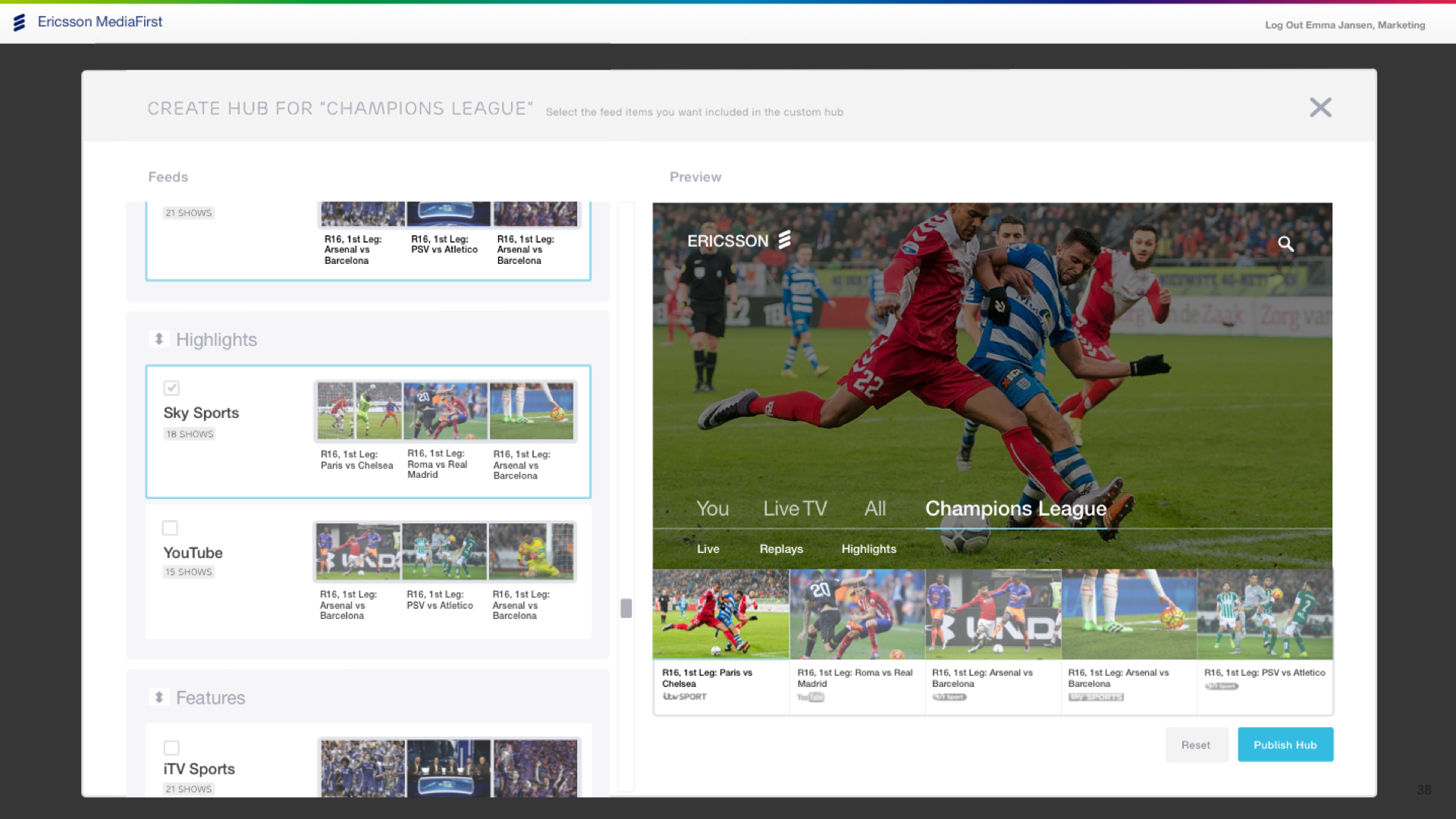 In this use case, the custom hub allows an operator to create a network based on the most popular titles.
The custom hub is based on the most popular shows within a set timeframe.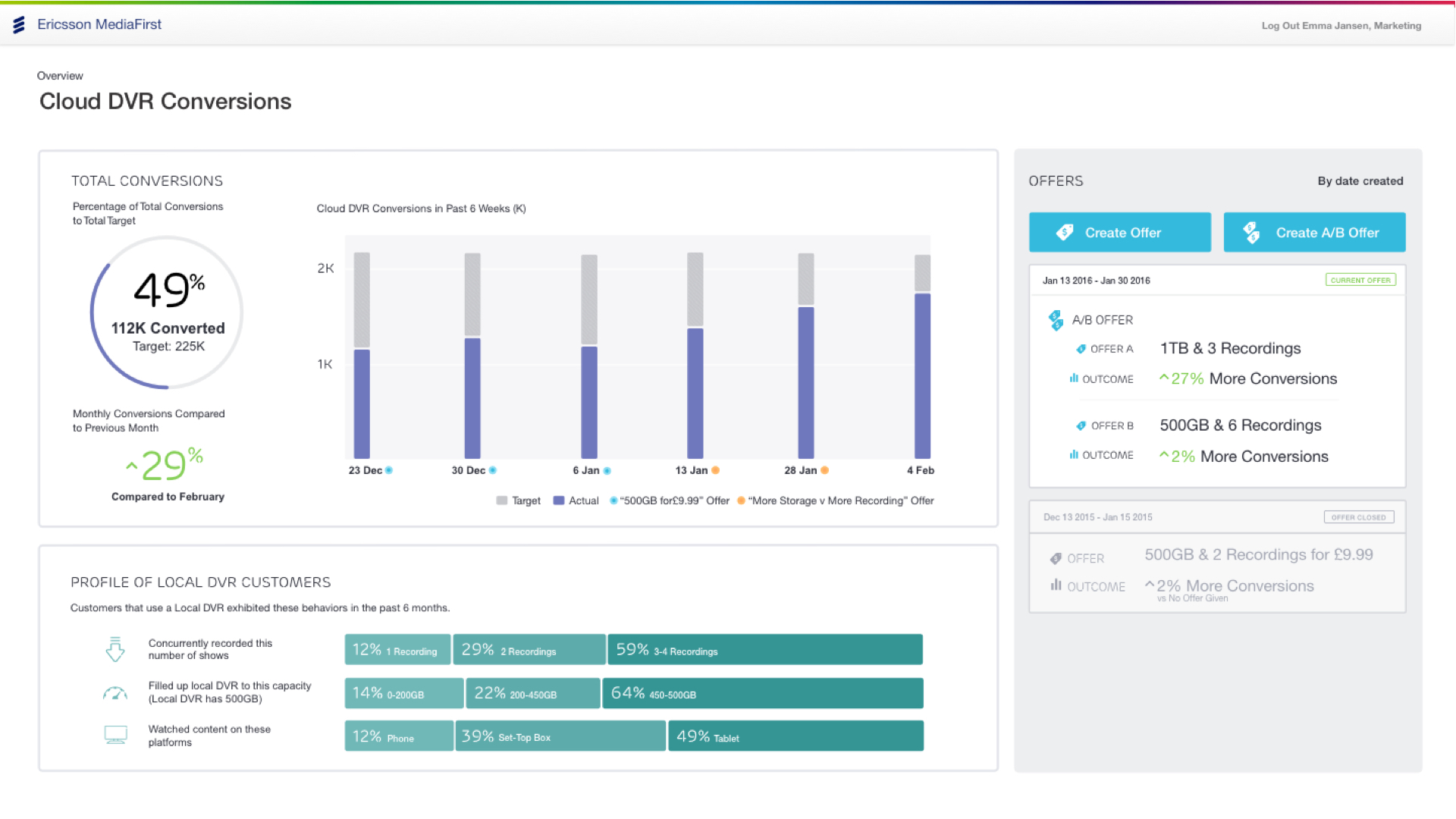 The Cloud DVR analytics provides a view on which offers have resulted in an increase in conversions so that the Operator can change, discontinue and create new offers based on results.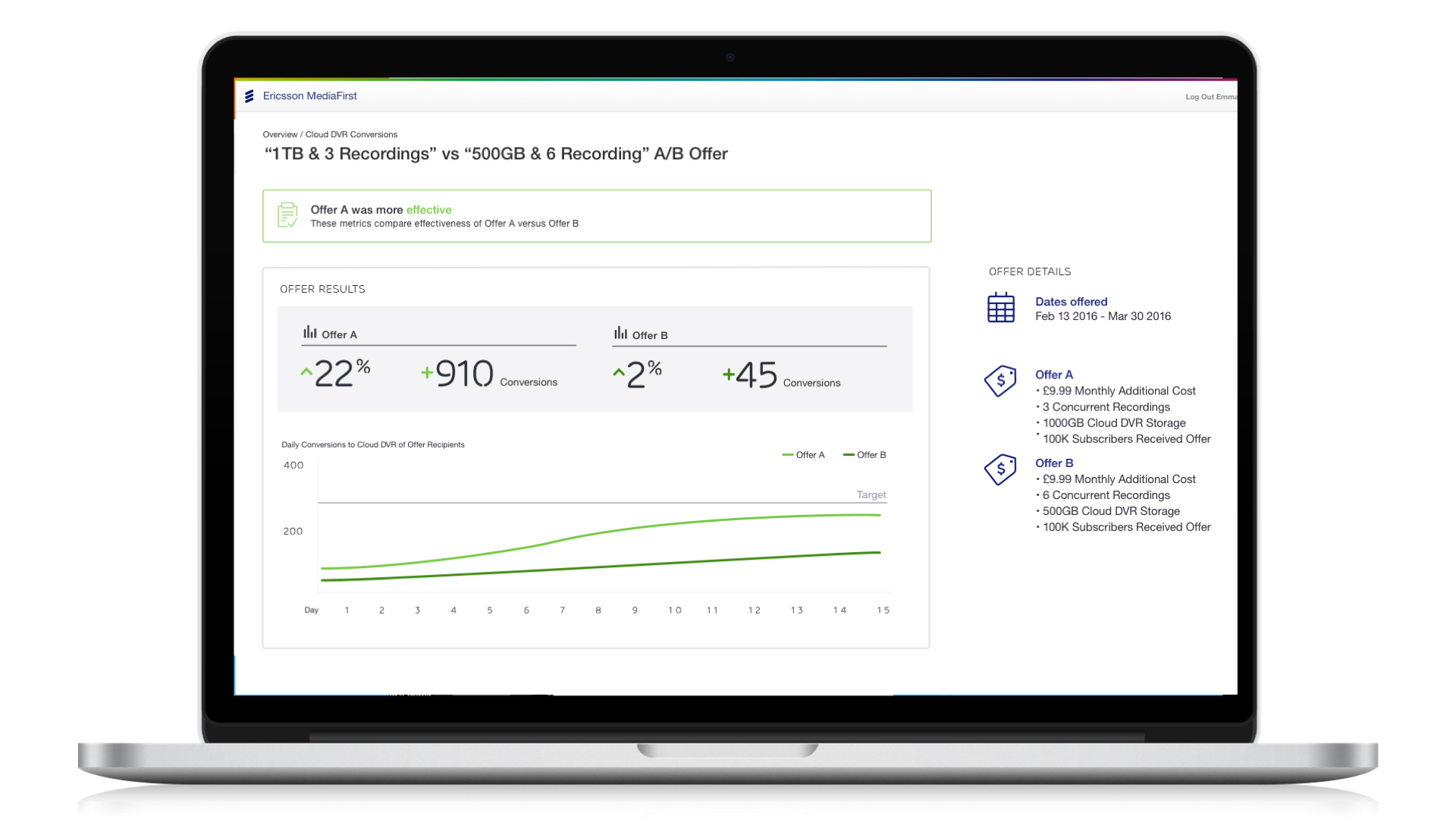 The TV Operator manages all consumer interactions, controlling release schedules, related sales and marketing efforts.